In 2021, 'all the world's a stage' when it comes to online gifting. Gone are the days when you had to rush to a store, pick out a present, choose the wrapping paper, and courier the gift to loved ones. Today, all you need to do is tap a few times on a cell phone and your cousin overseas receives her present.
While the fun of handpicking a present has dwindled, the online realm has opened a million new doors, and a million more options the world didn't have access to earlier. The next in line trend that has spread like wildfire is personalised gifting, and it would be an understatement to say we're spoilt for choices on this front.
In this article, I will be answering the top five questions asked by consumers about online & personalised gifting and this will also include some brilliant personalised gifting ideas simultaneously, so read along.
What gifts can you send online and how?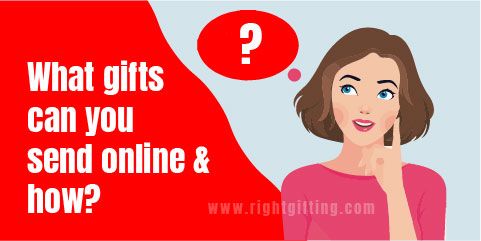 There are scores of websites particularly dedicated to sending gifts online. From well-known names such as Archies, Ferns & Petals, to IGP, you may choose anything from a simple greeting card to a celebrity wishing that special someone for their birthday.
Small plants, flower bouquets, cakes, candles, photo blankets and even vacations, some websites can turn any gifting idea into reality. Most of these websites allow online payments and all you need to do is share the delivery address of the recipient and thou shall be delivered the gift to the doorstep, across the globe.
Apart from the aforementioned mainstream gifting, personalised gifting is the new rage across India and sending these online is a wonderful experience.
It is a piece of cake to create & send personalised gifts at RightGifting.com and you can have immense fun in the process. We offer thousands of gift ideas, provide state-of-the-art tools to create them, and deliver the gifts PAN India. Spread across numerous categories, RightGifting has something for everyone and all age groups & genders.
Why personalized gifts are the best?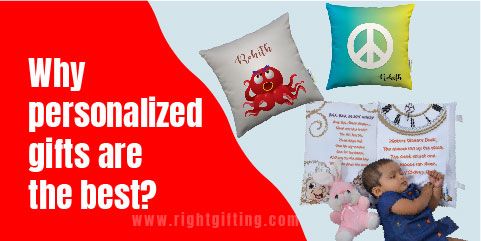 At RightGifting, personalisation is given utmost importance and almost every single item sold on the website can be customised. Unique items such as Kindle sleeves, capes, aprons, and others can be customised on the website and not many other sites allow you to do this in India or have the right tools for it.
Personalised gifts are the best of all, simply because it instils a permanent happy memory in any receiver's mind & heart, and it is a beautiful medium to express your true feeling to a loved one.
Perfumes, wallets, and gifting gadgets are turning out to be cliche in 2021 because any acquaintance or a life partner can choose these without distinction in closeness. So customised gifting is the perfect way to stand apart from regular friends and show that they mean more to you than others.
Fiancee, best friends, siblings, partners, parents, and children deserve nothing but the warmth & forethought a personalised gift carries so to stand apart, choose RightGifting.
What can I give for a birthday gift?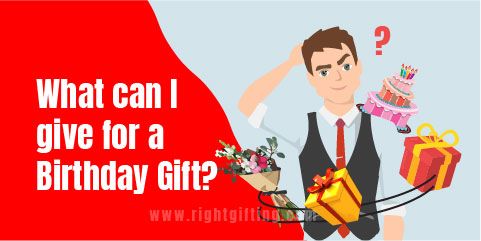 Birthdays are occasions when everyone deserves to feel special and when you receive a present no one else has, it makes the day much more exceptional. Gifting someone a photo blanket for their birthday hits different from gifting them AirPods, which may be another gadget among the many others and when you can literally print anything from an Avengers photo to a family picture on the blanket, it stands out forever.
A personalised scroll with a message, a heart-shaped pillow, epic Game of Thrones style personalised wall hanger, are some of the stupendous options offered on RightGifting and feel free to let your imagination run free customising these.
What is the best gift for Kids?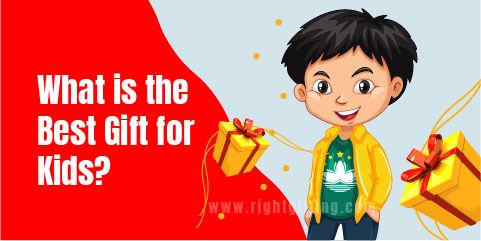 Kids deserve personalised gifts regardless if it's their birthday or not because it's not just limited to aesthetic reasons. Personalised gifts such as backpacks, pencil pouches, t-shirts, meal mats, blankets, key chains and others are the best kind of gifts for kids because they imbibe children with a sense of pride, ownership, and happiness no normal present can.
Customised gifts are also the best for kids when there are hundreds of products & designs to choose from, and parents love the experience of printing their kid's name, face, or a cartoon on their belongings. Furthermore, the safety reasons for etching the name or the initials of your child on their belongings goes without saying.
5 top useful Personalised Gifts you will love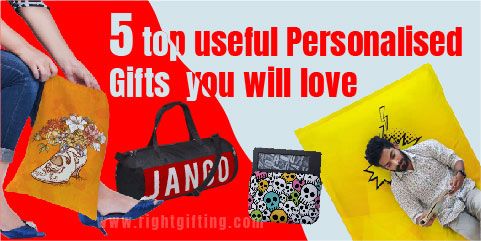 If the already mentioned products weren't for your satisfaction, here are some distinctive gifting options that are as useful as they are charming:
Kindle Sleeve: they say 'get your child hooked to reading books and education is taken care of' and what better way to do this than with a Kindle! When your Kindle cover or sleeve has your name, face of your favourite artist on it, you will most certainly be 'neighbours envy' in no time.
Shoe Sack: travellers and sports fans will love these shoe sacks. When travelling or playing football happens frequently, why not do it in style? Printing a vacation photo or Lionel Messi's jersey on your shoe sack will surely spark a conversation wherever you go.
Duffle or Gym Bag: gym and fitness centres are often places where you make lifelong friends. A place where everyone is motivated to be a better person, a gym bag with an inspirational quote or a particular kind of customisation can go a long way to make a powerful statement.
Photo Blanket: Instagram is flooded with posts of couples gifting each other blankets with their portraits on them and if you didn't know who does it in India, the answer if RightGifting.com
Lounger Bean Bag Cover: What's better than a regular bean bag? A lounger bean bag that can be customised. Create your own design and lay down completely on our large lounger bean bags which are ideal for balconies or relaxation spaces.
These were some of the bubbling questions that were begging to be answered along with the details of some wonderful gifting products. Go ahead and purchase the products you love and remember, your imagination is the only limitation to owning or gifting a one of a kind present to your loved one.