Valentine's Day is more than just conveying your love to someone. It is a day when you proclaim admiration, care, and adoration in the form of a simple gift, and nothing expresses 'I love you' better than the best Valentine's Day gifts listed here.
A soulful, personalised Valentine's Day gift always embodies your truest feelings a normal present seldom can. The pandemic got us acquainted with the extremes of situations and we can no longer take anything for granted, not even the distance between two people in love.
If you went through 2020 without hugging your loved one, these Valentine's Day gifts for him will etch your warm embrace, ensuring that you're with him, always. So without further ado, here are the best Valentine's Day gifts for your loved ones.
Personalised Cushions to Say You Care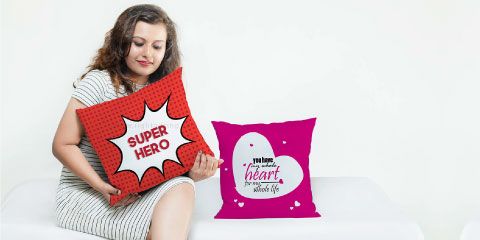 Personalised Valentine's Day gifts are simply better than just splurging money, let me explain why. Imagine you've gifted your husband a customised cushion with a 'special message', and this cushion will forever stand out from all the other cushions in the house. Not to mention the special care & affection he would feel towards this cushion and men can simply let their macho guard down and cuddle with these when they miss you.
Personalised Heart Cushions to Say You 'Love'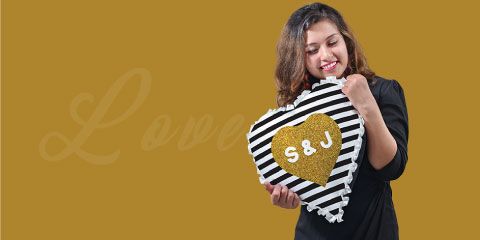 What's better than gifting a heart shaped cushion for Valentine's Day? A customised heart shaped cushion. She is sure to hug this pillow and drop a tear of joy the moment she opens and reads the personalised message you've written. Nothing's more precious than the smile that struggles through tears so bring out the poet in you while penning down a personal message for your girlfriend or wife.
Romantic Postcards to Spill Your Heart Out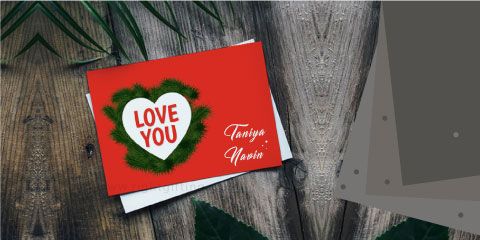 The luckiest among us have received a postcard on Valentine's Day. The epitome of romance, postcards can depict precisely how you feel about a person and it's the icing on the cake when you know exactly what to write in it, to invoke emotion. Choose from an exhaustive range of postcard designs and personalise them to perfection, watch her gush all over you, and thank me later.
Say 'You're Mine' by Wearing Lovely Couple T-Shirts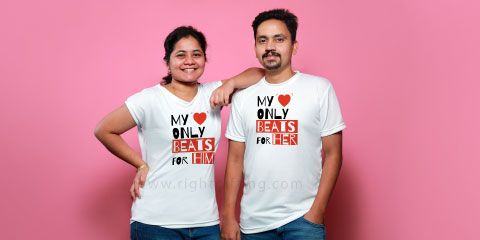 Talk about t-shirts that find the most romantic way to say he's yours, and you're his. Be it food, poetry, slogans or simply calling him your King, etch precisely what you wish both t-shirts to say by personalising your t-shirts. When you have the freedom to customise images, artwork, and text, the only limitation of expression is your own imagination. Gift him a piece of you, wear the rest yourself this valentine's day, and show the world your love for each other, along with creativity.
Travel Back in Time - Gift Romantic Scrolls like the Egyptians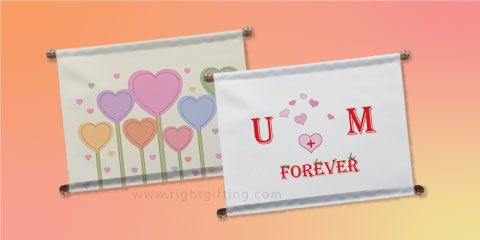 Make her feel like Cleopatra or Jodhaa to your Akbar, by gifting one of the most imaginative Valentine's Day gifts ever. There is hidden magic when you have to unravel a scroll like a Queen or King, to read the message written in it. This magic is accentuated if the love of your life is a Game of Thrones, Harry Potter, or a Jodhaa Akbar fan. Picture her smile ear to ear as she reads the personalised message you've penned down for her, on one of the hundreds of Scrolls found on Rightgifting.
Personalised Pillow Covers to Say You're Never too Far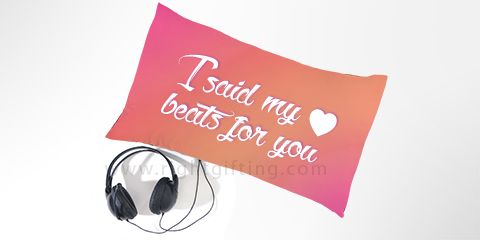 Create your own design, tell him something you've never told before, or simply get creative while personalising a pillow cover on Rightgifting. Be it she or he, the sky's the limit in expressing how you actually feel about them and a pillow cover stands for everything warm, loving, and caring.
These were some of the simplest yet perfect gifting options this Valentine's Day. The aforementioned gifts are not just for men and women but everyone. So take a pick, purchase your favourite product and do not hesitate to express your love for someone, for we have all witnessed how dire situations can get in 2020, let's make 2021 loving, cheerful and joyful.