Romantic gifts for Indian husband
Whether it's a birthday, anniversary or valentine's day, husbands receive shirts, watches or wallets. There's seems to be hardly any effort that goes into deciding or planning for gifts that would make him feel special. Have you ever walked into a store with the intention of getting something special but ended up buying the usual stuff? The traditional stores do not have sections for personalized or customizable goods as most people simply buy whatever is available. Right Gifting has a solution to this conundrum, all you have to do is select a romantic gift from our massive catalogue and personalize it according to your needs, we'll deliver it straight to you.
Following are gifts that can be given to your husband on any occasion:
Personalised T-shirt:

Instead of buying the regular t-shirts from the usual brands, your husband will appreciate it more if you got him a personalized t-shirt with a romantic quote or a picture of you both. At Right Gifting, you can get fully printed t-shirts as well as prints in different sizes which are of high quality and low prices.
Gym Wear:


Gym used to be just for workout and sweat, nobody paid attention to the clothes you wear. However, gym fashion has become important now. You can get customized gym wear and arm sleeve for your husband. We have a variety of attractive designs for you to select and personalize.
Gadget Accessories: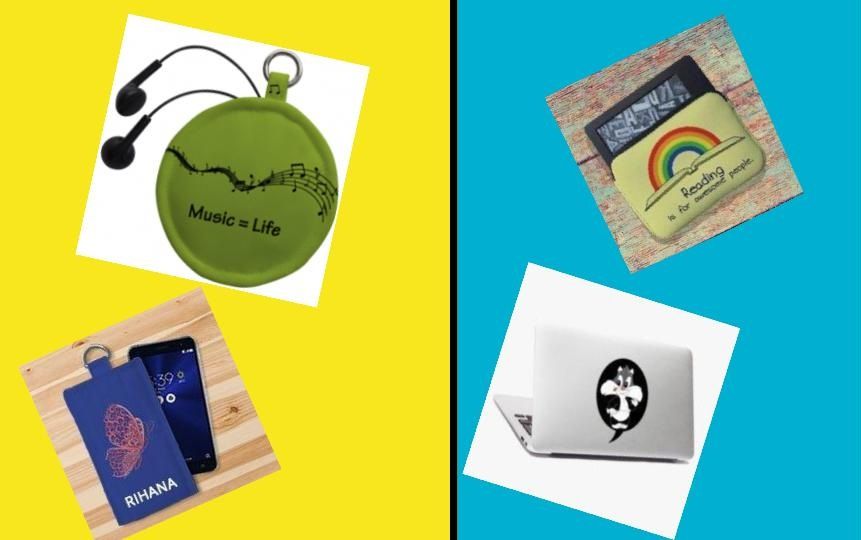 Our gadgets are a part of our personality and require something extra to show our fun side. You may want to buy your hubby a few accessories that compliment his gadgets and personality. This a good way to show how much love and admire his personality. At Right Gifting, we offer a number of personalized laptop sleeves, mouse pads, laptop skins, earphone pouches, gadget pillows, and kindle sleeves.
Home Furnishing:
Guys love lazing around the house and chilling on the couch. So, why not give your hubby a new place to while away his time? We have a great collection of bean bags that come in various colors and designs. Also, Right Gifting offers personalized photo fleece blankets, curtains and shower curtains at low prices.
Cushions and Pillows:

Cushions and pillows are not just for sleeping on, these cozy things are used to decorate, cuddle and throw at each other. Acute and personalized cushion and pillow can be a perfect romantic gift for your husband. There are different kind of cushions and pillow covers that you can shop for at Right Gifting like square cushions, heart cushions, round cushions, mini cushion and travel pillow.
Buying romantic gifts for an Indian husband can be a hard task. But, we hope the above list has made it much easier for you. All you have to do is log in to Right Gifting, pick your gifts, personalize it and we'll deliver it straight to your doorsteps.