Your laptop sleeve can be more than a storage container. It can also reflect your values and beliefs. You can make them creative or corporate. Individuals and companies order laptop sleeves as a reward for good work or any other reason.
There are so many options for laptop sleeves that it can be difficult to find the right one. But, Rightgifting makes this more trustable and transparent. With a little preparation, you can find the perfect laptop sleeve that suits your needs. Here are some things to remember.
Colour
If you don't want your laptop sleeve to be too noticeable, you can choose a neutral colour like black, grey, or dark blue. These colours are common on laptops, so if you add a sleeve in the same hue, it will help keep attention on your laptop sleeve print. Vibrant colour is ideal for those who want to make a bold statement. It all depends on what you need and what you desire from your custom laptop sleeves. Start designing your favourite Customised Laptop Sleeve Here.
Material
Although you might not be concerned about the material of laptop sleeves, it can make a huge difference in the way the laptop sleeve fits in a bag or how easy it can carry around with other items. While neoprene is an affordable, spongy, and protective option, leather is more suitable for meetings with clients or in conference rooms. All laptop sleeves offer some protection. However, you might need more protection if your laptop is subject to drops or other accidental damage. Find the best quality Customised laptop Sleeve here
Size
Remember to check the size of your laptop. Although many laptops are similar in size and shape to one another, a 17-inch laptop will still be larger than a 13-inch laptop with invisible hinges. Although you can put a smaller laptop in a larger laptop case, it will not offer the same protection as the custom laptop sleeves. To ensure the best fit, make sure you match the sleeves to your device before ordering.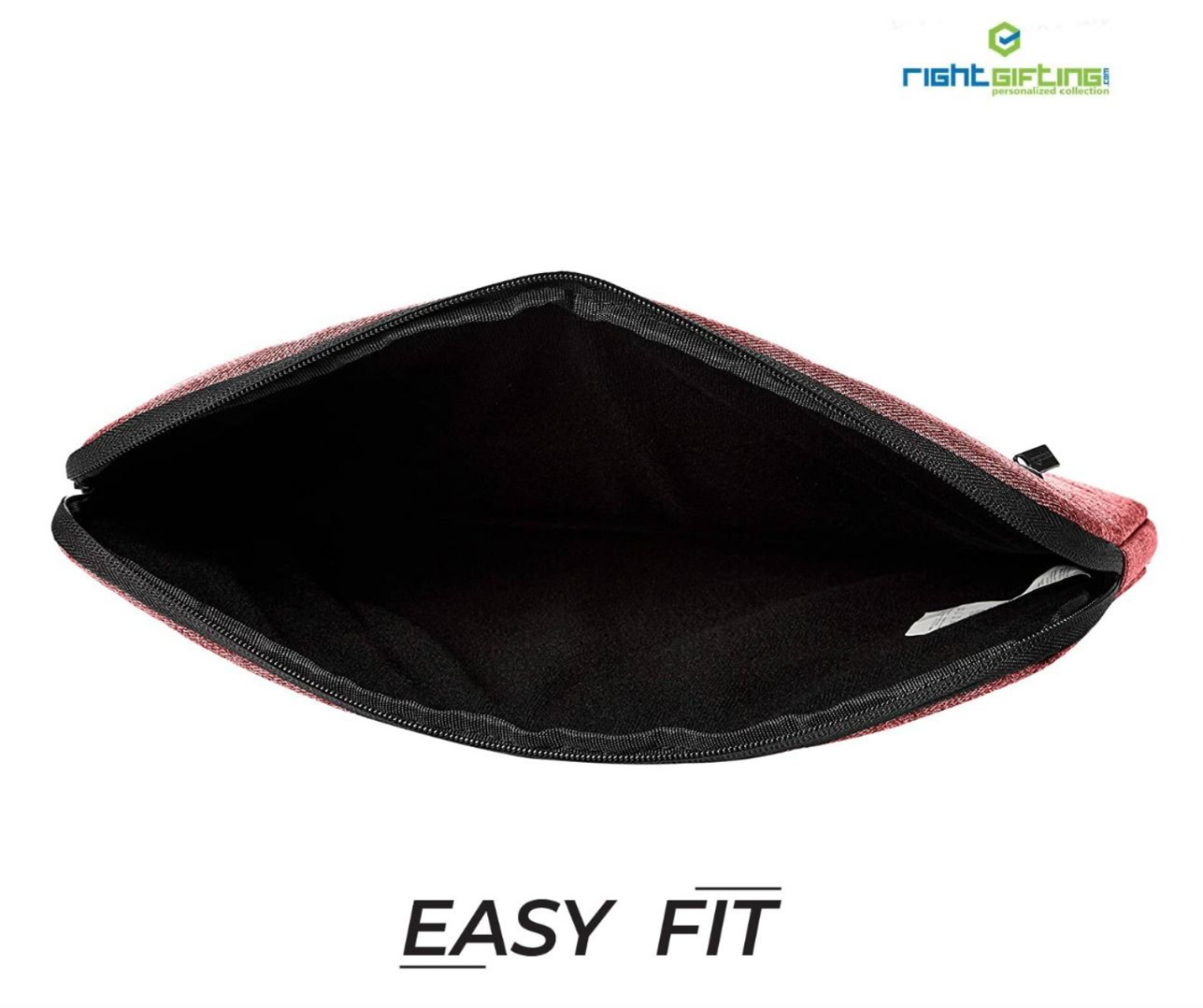 Pockets
You can carry extra materials like pens, USB keys, and chargers in some laptop sleeves. To give your laptop more versatility, you can carry an external keyboard and mouse. The right laptop sleeve will allow you to do this. You can customise the Laptop Sleeve the way you want here.
Straps or Handles
A laptop case with a carrying handle and strap is different from one that can be used to carry a larger bag, or protect the laptop when it's not in use. This can make it easier for you to transport your laptop in a custom laptop sleeve. However, if you don't need any of these features you might be able to use a basic sleeve.
Protection
Your next custom laptop sleeve's padding will depend on the material it is made from. However, some sleeves that aren't as good as they look may be just a thin piece. This might be fine if you only need some protection at home or in the office. But it could prove to be a problem if you are looking for something that will last on public transport or during business trips. To find the perfect sleeve, you need to evaluate both the internal padding and the external material.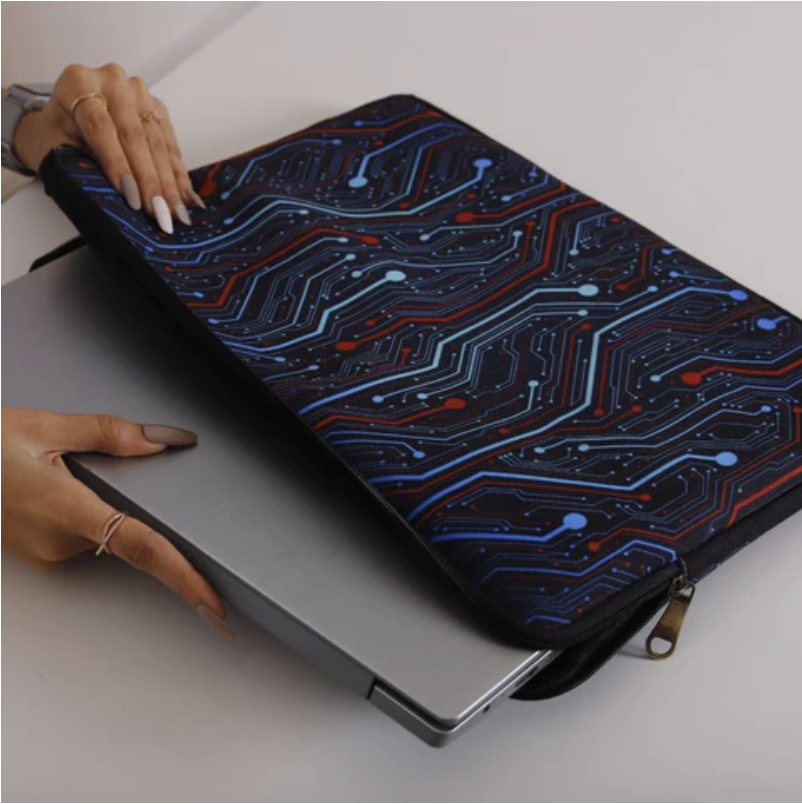 Device
With the proliferation of tablets and other computing devices, there has been a blurring of lines in regards to cases. A laptop with the screen protected inside a clamshell closes is different from one that has the screen exposed to the elements. You might choose a customized laptop sleeve if you have a tablet or 2-in-1. It is made to protect your device and all the important considerations.
Quality
Many people consider the brand and maker of your custom laptop sleeves important. A substandard laptop sleeve will soon fall apart, regardless of how you use them. A good laptop sleeve will last as long as the device. This makes them an excellent choice for companies who want to hand out sleeves to employees. Checkout the quality Laptop Sleeves here at Rightgifting.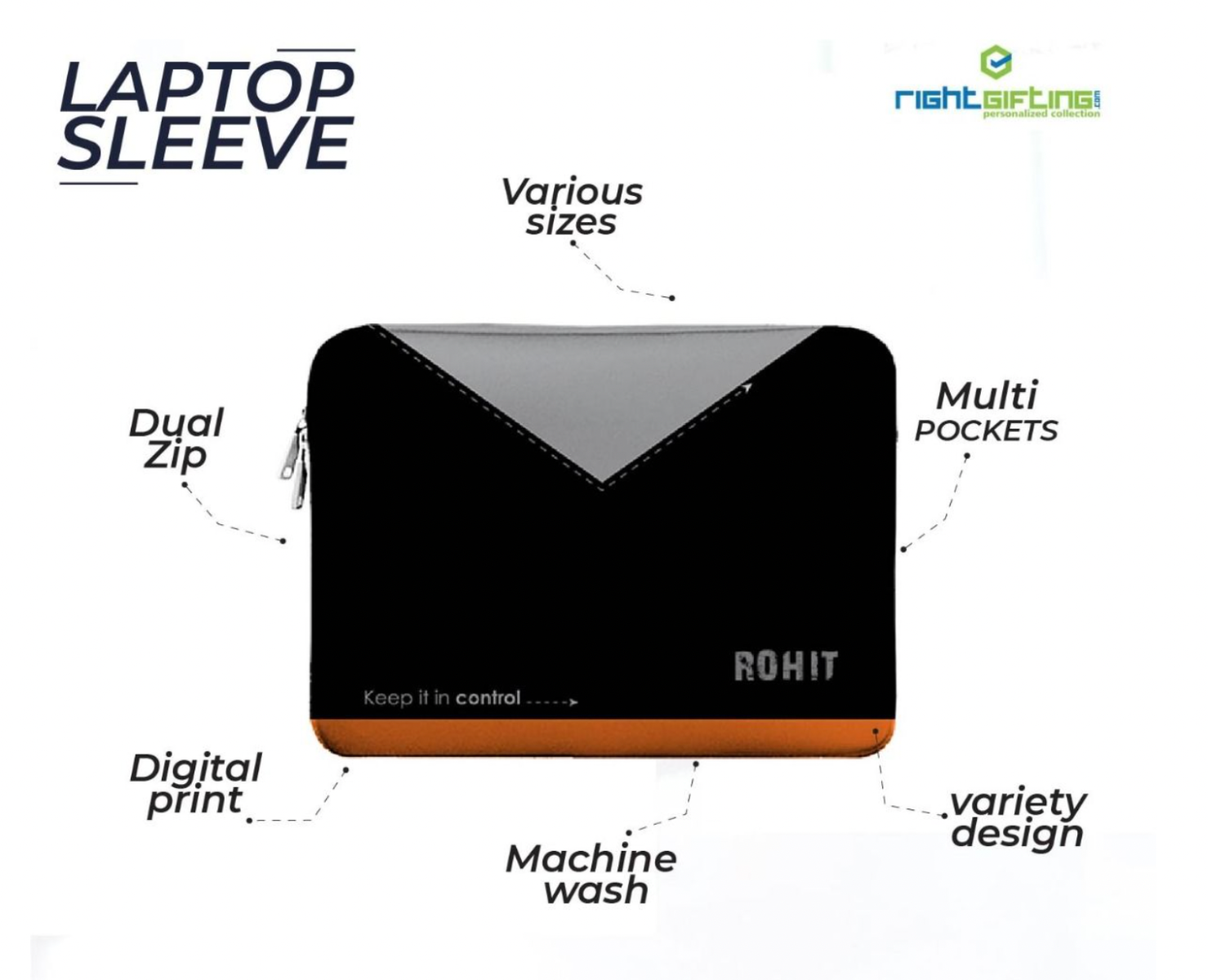 Print Quality
This is the last thing we forgot to mention, but it's just as important as any other considerations on this list. You should ensure that the logo or image on your laptop sleeves is not faded or damaged by prolonged use. Laptop sleeves that are customized with your graphics will be the best. The laptop sleeves should also last as long as their print.
Custom Logo Cases
We can print any logo or design on our custom laptop sleeves. So that you can find the perfect laptop sleeves for you, we offer leather sleeves, leather flap sleeves and leather stand sleeves. We also have sleeves with pockets, zip sleeves, sleeves without handles, and sleeves with zippers. We can match Pantone colours so you get real, vibrant colours, not a facsimile. Also, we can print or emboss on both the front and back. Get started with our laptop sleeves by contacting us today.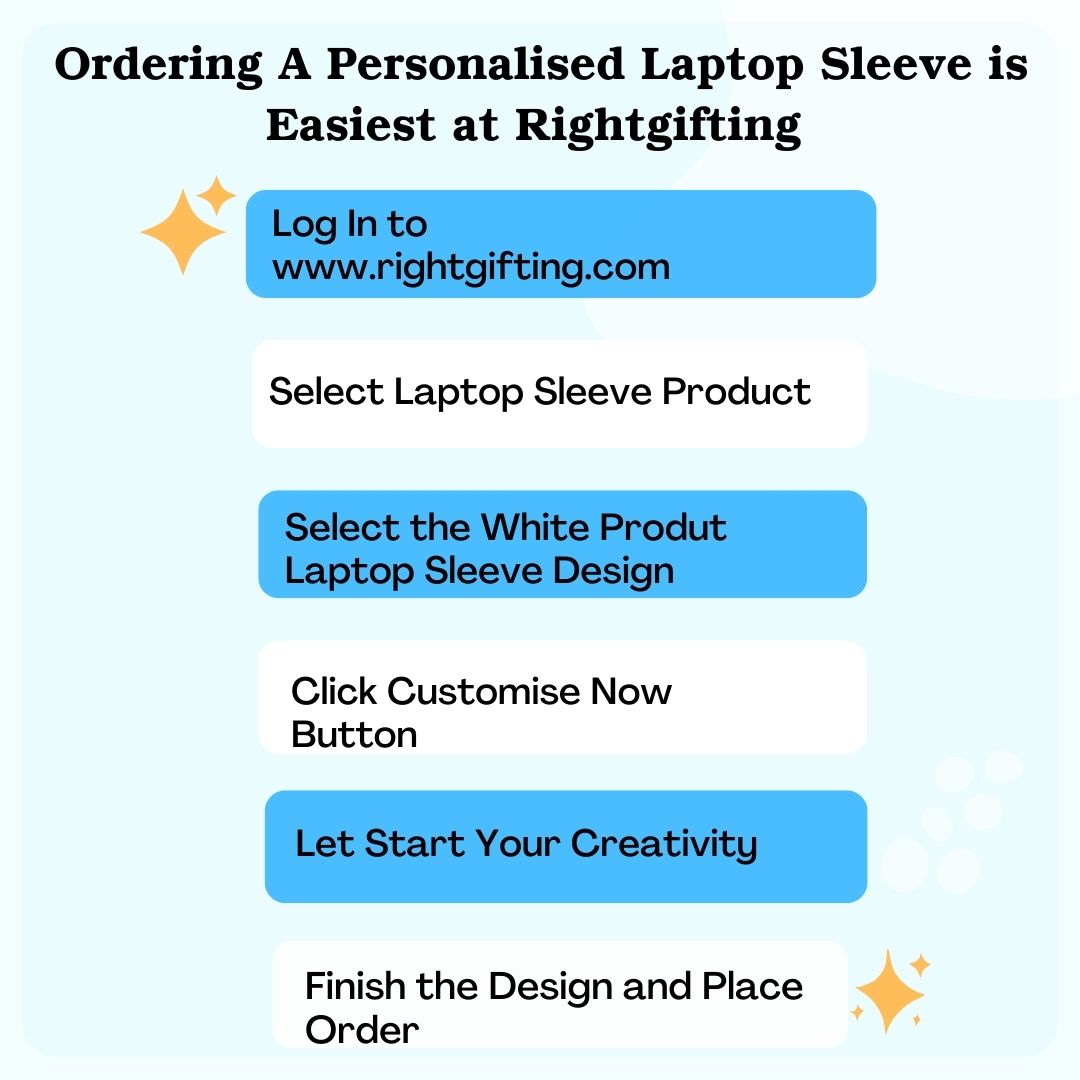 Rightgifting Laptop Sleeve Who Can Purchase?
College Students
Executive Professionals
Office Staffs
Corporates
Rightgifting Laptop Sleeve Best Suitable For
Laptop Sleeve 15.6 inch
Hp Laptop Sleeve 15.6 inch
Dell Laptop Sleeve 15.6 inch
Laptop Sleeve 15 inch macbook pro
Lenovo 15 Laptop ultra slim Sleeve
Laptop Sleeve 13 inch
Laptop Sleeve 13 inch macbook air
Laptop Sleeve 13 inch macbook pro
Asus 13.3 inch Laptop Sleeve
Dell 13.3 inch Laptop Sleeve
17 inch Laptop Sleeve
17.3 inch Laptop Sleeve
Hp Laptop Sleeve 17.3 inch