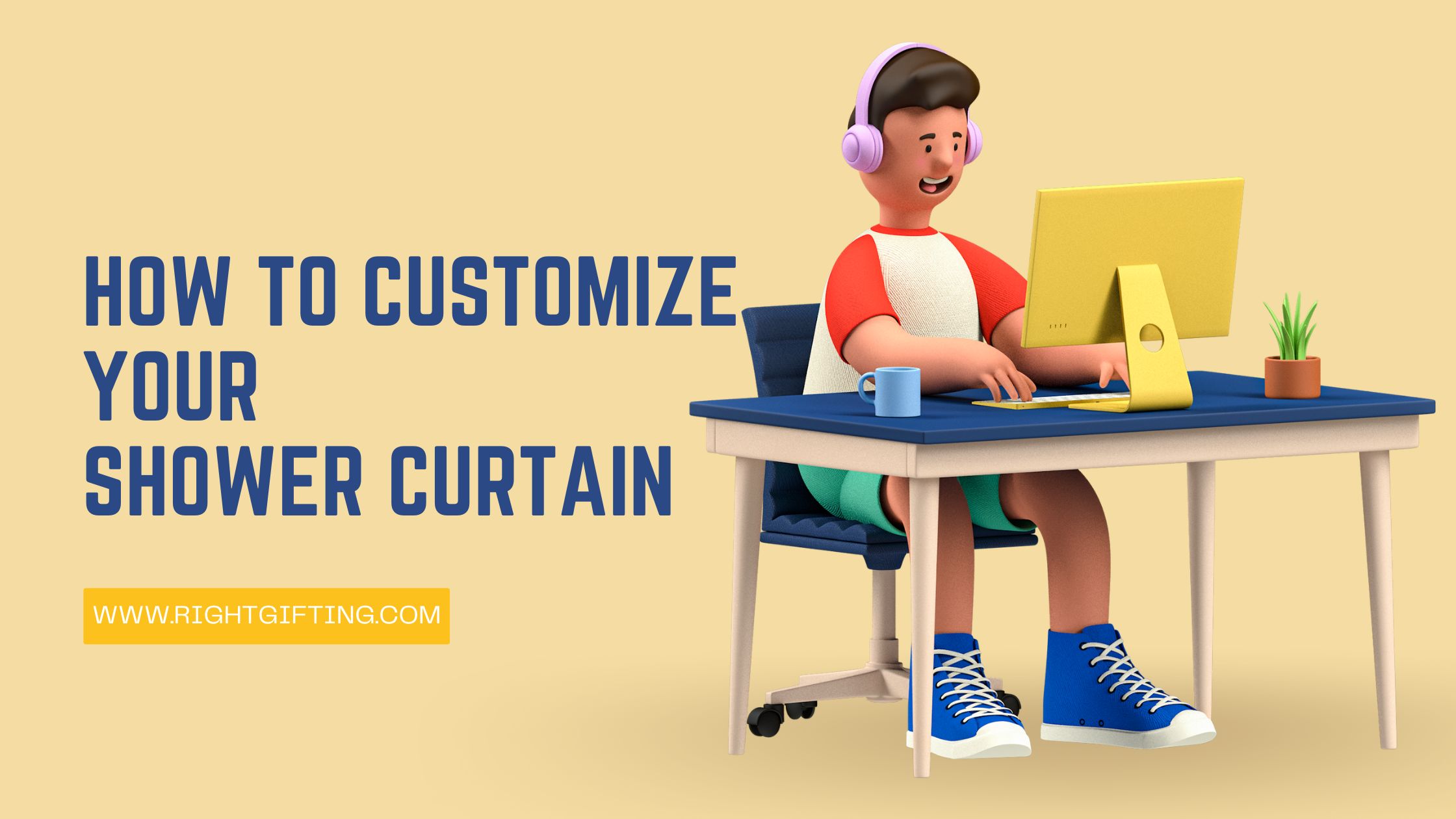 Personalized Shower Curtains: Design Your Perfect Bathroom Oasis in Three Simple Steps
Transforming your bathroom into a relaxing and inviting oasis has never been easier with our personalized shower curtains. Say goodbye to the generic designs found in most retail stores, and welcome a shower curtain that reflects your unique style and personality. With our user-friendly website and innovative design tools, you can effortlessly create a shower curtain that matches your taste and enhances your bathroom decor. Let's dive into the three simple steps that will bring your dream shower curtain to life.
Step 1: Log In to Our Website
Begin your creative journey by visiting our website and logging in to your account. If you are a new customer, don't worry; setting up an account takes just a few moments. Once you're logged in, you'll have access to all our design features, making the customization process seamless and enjoyable.
Step 2: Select Your Shower Curtain and Click on Customize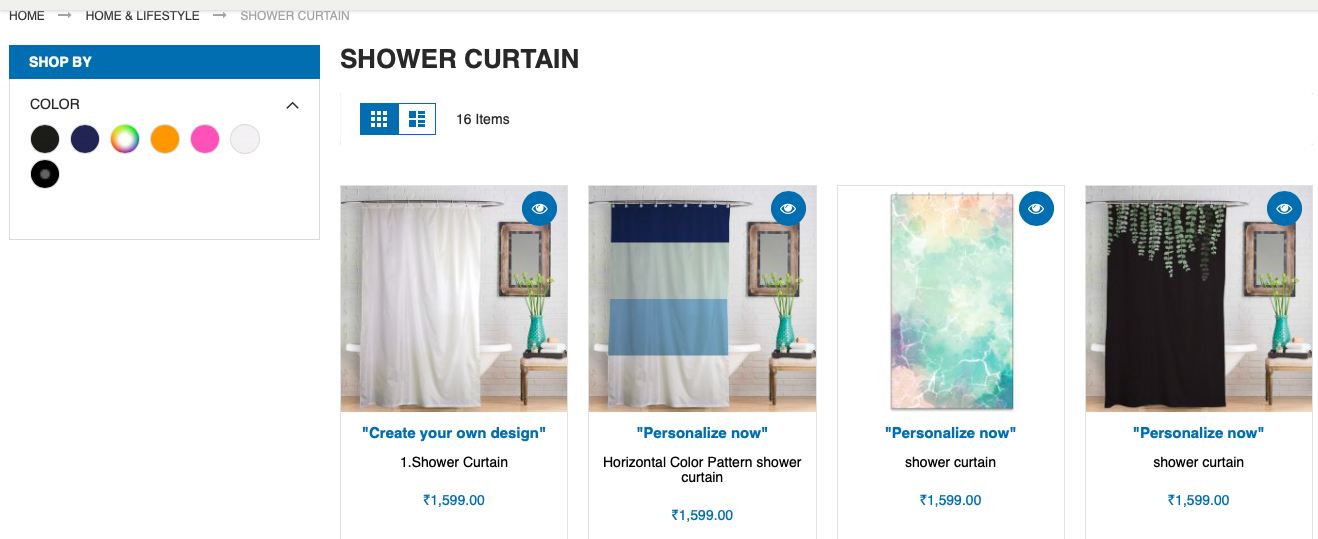 Browse through our wide selection of high-quality shower curtains, each crafted with durable materials to ensure both functionality and aesthetics. Whether you prefer minimalist designs, captivating landscapes, intricate patterns, or personal photographs, we have a design to suit every taste.

Once you've found the shower curtain that speaks to you, simply click on the "Customize" button. This action will lead you to our designer canvas, where the magic of personalization begins.
Step 3: Unleash Your Creativity on the Designer Canvas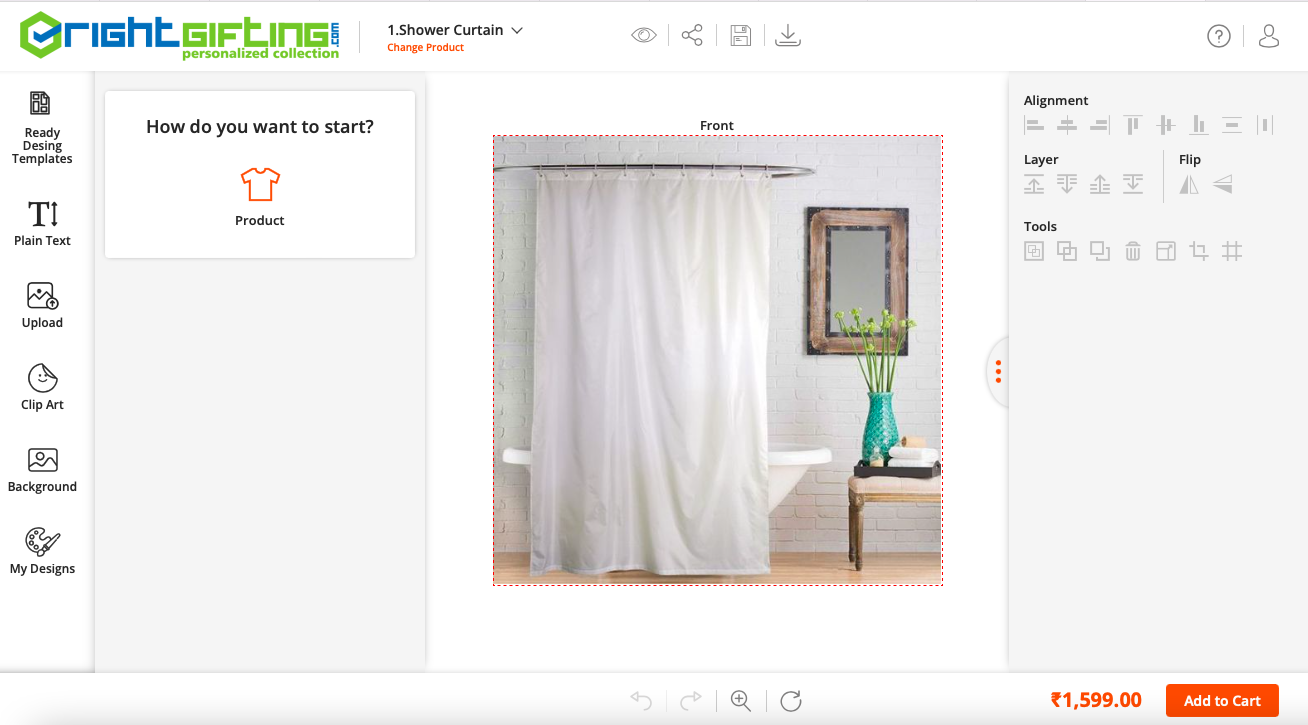 Our designer canvas is where the fun begins. We offer a user-friendly and intuitive interface that allows you to unleash your creativity and design a shower curtain that matches your vision. Experiment with an extensive array of customization options, including:
1. Custom Colors: Choose from an extensive color palette to create the perfect color scheme for your shower curtain, ensuring it complements your bathroom decor.
2. Personalized Images: Upload your own images, artwork, or photographs to give your shower curtain a unique and sentimental touch.
3. Text and Typography: Add inspiring quotes, meaningful messages, or your favorite lyrics in a range of fonts and styles to express yourself fully.
4. Patterns and Overlays: Enhance your design with various patterns, overlays, and textures to add depth and character to your shower curtain.
5. Preview and Adjust: Our real-time preview feature lets you see your design come to life as you make changes. Tweak and adjust until you're completely satisfied with the result.
Also, check out our video on Personalised Shower Curtains
Conclusion:
Say goodbye to mundane shower curtains and embrace the art of personalization with our user-friendly website. Transform your bathroom into a personal sanctuary that reflects your style, memories, and creativity. With just a few simple steps—log in, select your curtain, and customize with our innovative designer canvas—you can create a shower curtain that will elevate your daily shower routine to a whole new level of bliss. Visit our website today and embark on the journey to designing your perfect bathroom oasis.
<img src="https://tracker.metricool.com/c3po.jpg?hash=6753e2e806dfce4a4a39a557ca7ec0d2"/>