Gifting Made Easy: Anywhere, Anytime.
Gifting refers to willingly giving a thing to someone without payment. Previously, gifting was intended to convey feelings ranging from love, friendship, respect, recognition or wishes for festival/special occasions. With the arrival of Facebook, Youtube, Pinterest, and Instagram, the world witnessed a revolution in the way people gift each other. Gifting is a lot less formal these days and has become just another way of saying "You matter to me".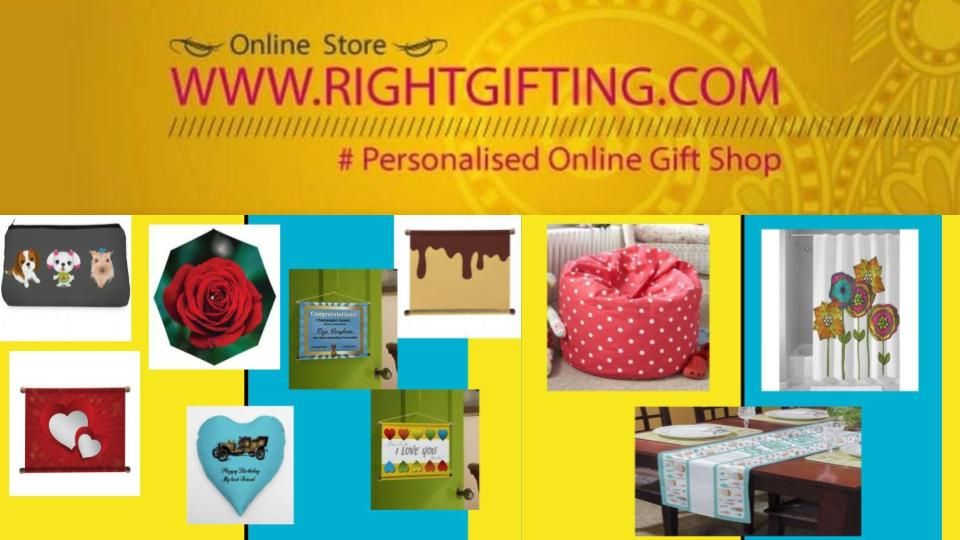 So you decide to gift something and now are faced with a barrage of questions: What is the perfect gift for him/ her? Would he/she appreciate something customized or store bought? Is he/she like Rachel from the popular sitcom FRIENDS who loved to exchange gifts. If yes, what is the store policy of returning gifts? Thankfully, there is a ton of information out there on the internet to help the most creative or the most clueless amongst us.
Most online gift stores have a catalog of gifts for him/her for every occasion or to match your every mood. Most of them also allow for customization of gifts to make it more personal. They allow you to choose the date and time of delivery of the gift, allowing you to create a memorable moment in the life of someone you care for.
There are also gift categories that suit every budget type. From the little 9-year-old boy trying to buy his first valentine's day gift for his girlfriend to the successful middle management professional buying an anniversary gift for his wife, there's something for everyone. Online gift stores understand the purchasing powers of the wide digital audience and ensure they cater to consumers by all means.
In India, the concept of a gift registry is yet to become popular with the masses. So shopping for a wedding gift requires a little bit of thought and attention. Thankfully, times have changed and it is not very often that newlyweds find themselves with 4 different models of pressure cookers or 5 sets of teacups or 3 wall clocks when they sit down to open gifts! Depending on how much the recipient means to you, an appropriate gift can be located a click away.
Corporate gifting has its own rules and regulations. After complying with various internal company rules for the value of gifting and whom you can gift to, it becomes easy to choose from a list of socially acceptable gift ideas for vendors or key customers.
Return gifts is another significant segment in the gift category. Be it weddings or birthdays, a return gift is considered appropriate and essential, at most times. Theme based return gifts too available and allow the recipient to have a truly impressive experience.
People don't shy away from posting their gifting stories online. Companies recognize this huge opportunity and woo customers through promotional offers and festival discounts. With increased focus on customer behavior, most websites also offer recommendations basis your previous browsing history. It appears now, there was never a better time to express your emotions. What are you waiting for? If you care for someone, show them today. Buy a thoughtful gift and make their day!